I wake up to the aroma of freshly brewed coffee, just as R walks in with a bag of flaky croissants from the patisserie nearby. As we devour them along with half a kilo of luscious strawberries, sweet yogurt and creamy Pag cheese from the daily market, we ask ourselves why we have steered clear of apartments so far.
R jokes that it's been mainly due to my obsession with squeaky clean porcelain, and that the look and the positioning of the WC influences my accommodation choices far more than the price or location! Huge exaggeration of course, but while we have sought out some truly charming B&Bs and serviced apartments before, my (borderline!) OCD has perhaps been the principal reason we have mostly given non serviced local homes a miss.
Our Dubrovnik 'home', is situated in an alley off the 16th century limestone paved main thoroughfare: the Stradun. It is on the edge of the flat part of town, and just a few steps from the restaurant lined Prijeko ul.
And serendipitously, apart from the perfectly positioned pot, there is a fabulous and very popular ice cream shop right below (two floors down) our window! Which is double glazed incidentally, so we have all the pleasure and none of the clamour.
This four night stay, in collaboration with Airbnb, is a trial that has us convinced that with a bit of due diligence, their sharing economy model – a bridge between basic home-stays and full fledged hotels – can be quite as dependable as hotel brands.
The interaction is one on one. I needed an extra confirmation letter from our hostess, Ines, for our visa application, and it was in my inbox within a few hours of my request. The arrival and departure routines were clearly indicated. She even gladly arranged transport for an overnight visit to Kotor as well as for our onward journey to Split.
That's not to underplay the chances of things going wrong. The key to making a good choice, we learn, is to scour fellow travellers' reviews before you finalise, and pay more attention to their opinions over published host descriptions. Also, to double check for hidden costs – some rentals charge extra cleaning fees – and whether the amenities one cannot do without, like elevators, heating/air-conditioning etc. are included.
Once you establish that you do not absolutely require the full time concierge/ room service/ buffet breakfast frills offered by hotels  – we don't –  the value of sharing a resident's home becomes apparent.
The variety of listings on offer in the ever widening Airbnb network, and the interactive map on the website, makes it easy to shortlist one for every budget. And at short notice. It takes a bit of hunting, but you could find boutique quality accommodation at a fraction of the price.
The centuries old facade of our building conceals bright, glossy interiors fitted with every conceivable modern amenity: electric hob, dishwasher, coffee maker, kettle, microwave, washing machine, well stocked kitchen cupboards. ample toiletries…the works.
There is no lift (which justifies the daily dose of ice cream), but the WiFi is strong and the air conditioner climate controlled. And we have an ample supply of the fluffiest, whitest towels replaced every third day. The atmospheric setting aside, the extra space, coupled with the savings in light meals and/or laundry alone are additional value.
Most of all, the value for us is in the feeling of being at home in a strange land. Of living there. Of falling into a routine of morning walks to the bakery, shopping with locals in markets and hunting out non touristy things to see, do and eat with the help of the hosts' invaluable local perspective.
In Dubrovnik, the cross cultural communication was relatively limited, but I can see myself connecting with hosts on a more meaningful level on longer stays in experiential destinations.
So yes, we are converts. And are even considering choosing future travel destinations based on Airbnb properties!
Here's a Wishlist I've put together: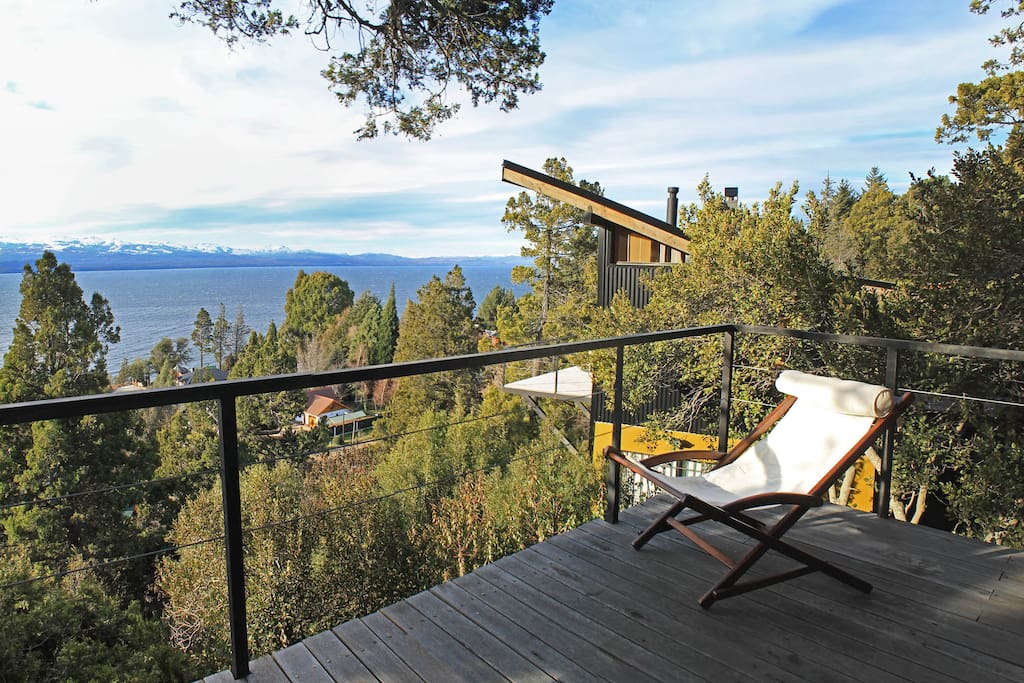 TREE HOUSE WITH LAKE VIEW – ₹7614
San Carlos de Bariloche, Rio Negro, Argentina
Our 2010 South America itinerary was disrupted due to ash blowing in from Chilean volcanoes leading to the closure of Buenos Aires airport. (We ended up staying nine full days in BA as a result and loved every minute!). Bariloche wasn't on that itinerary, but I remember trying hard to include it. This listing revived my desire to visit the stunning landscapes of Patagonia and the Chilean fjords.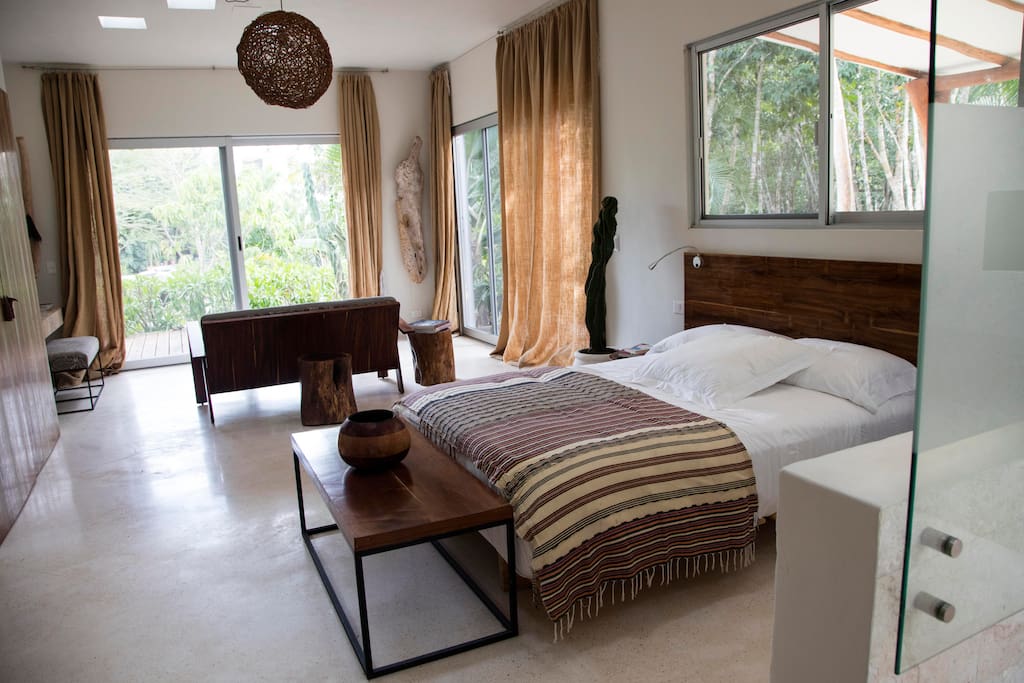 CASA UH MAY – TULUM JUNGLE HIDEAWAY – ₹6230+
Francisco Uh May, Quintana Roo, Mexico
"Jungle hideaway in the Yucatecan jungle, at the rim of a small Mayan village, half way between Tulum and the archaeological site of Coba"  Sounds irresistible.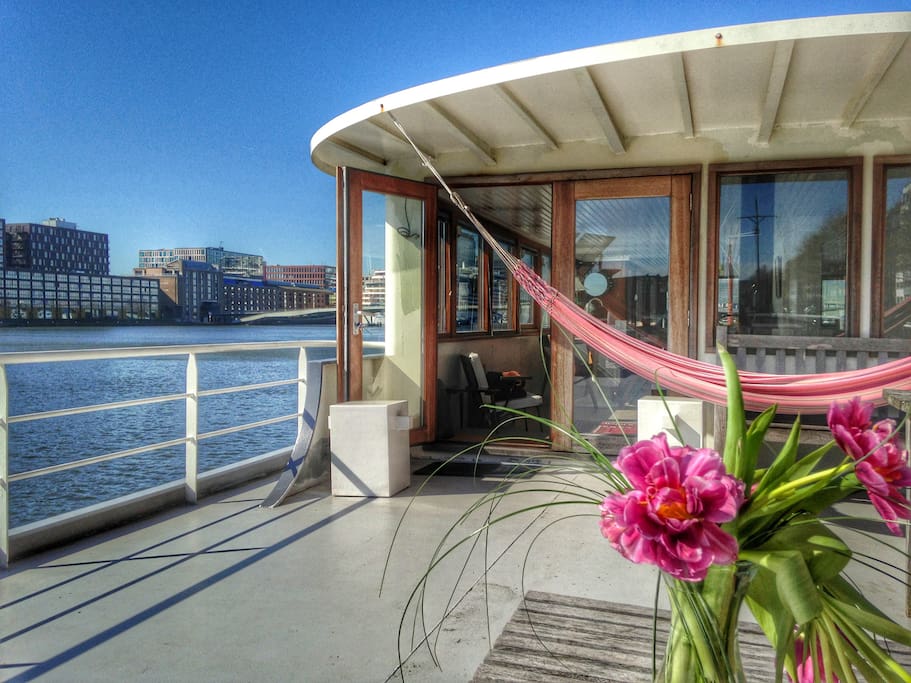 SOMOYA: A LUXURY STUDIO ON A HOUSEBOAT  – ₹10798+ 
Amsterdam, North Holland, Netherlands
Wouldn't that be a fabulous incentive to re-visit Amsterdam after three long decades?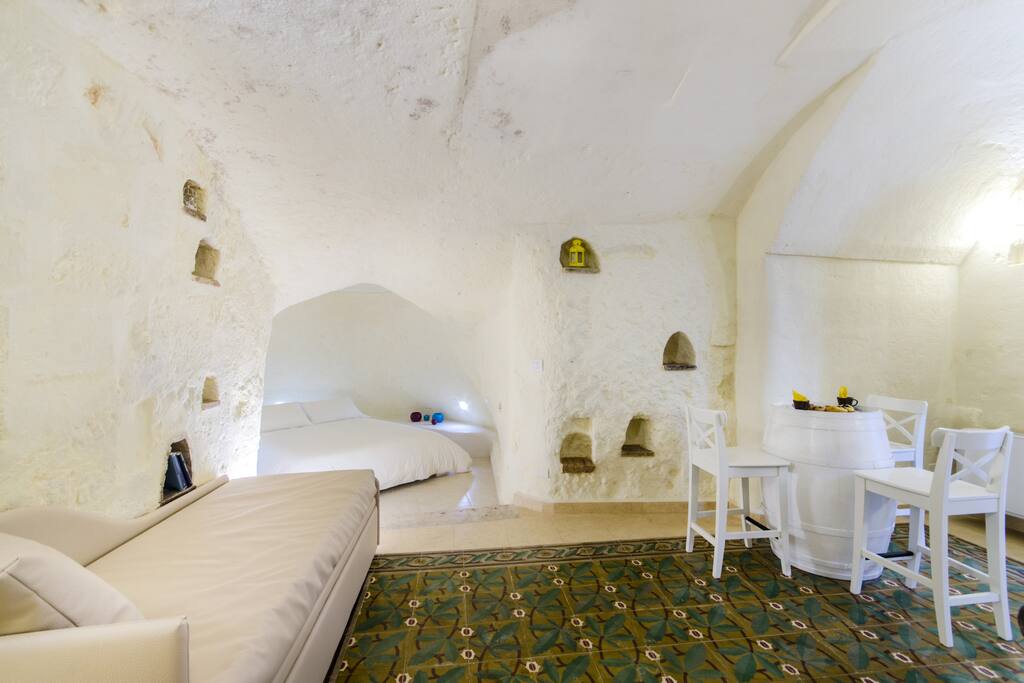 LA NEVIERA NEI SASSI – ₹6160+
Matera, Basilicata, Italy
Puglia and Basilicata have long been on our radar. This traditional Sassi dwelling "The Ice House", in the heart of the oldest residential area of Matera, would be the perfect base to explore its surreal troglodyte landscape.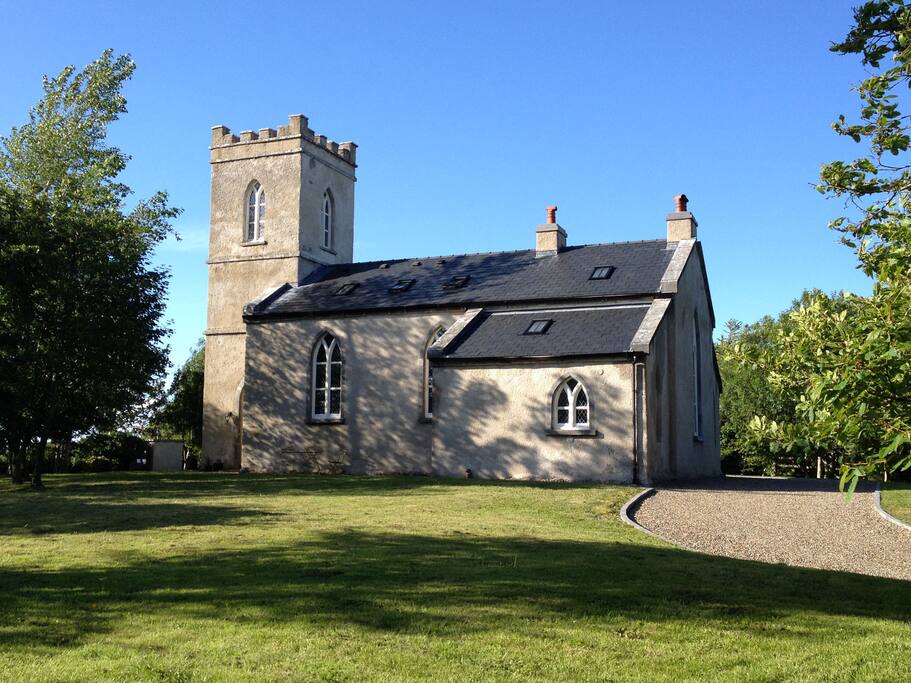 A RESTORED 200 YEAR OLD CHURCH – ₹7683+ 
Athenry, Galway, Ireland
Fancy staying in Bookeen Hall: a former Church of Ireland Chapel built in 1820? I do!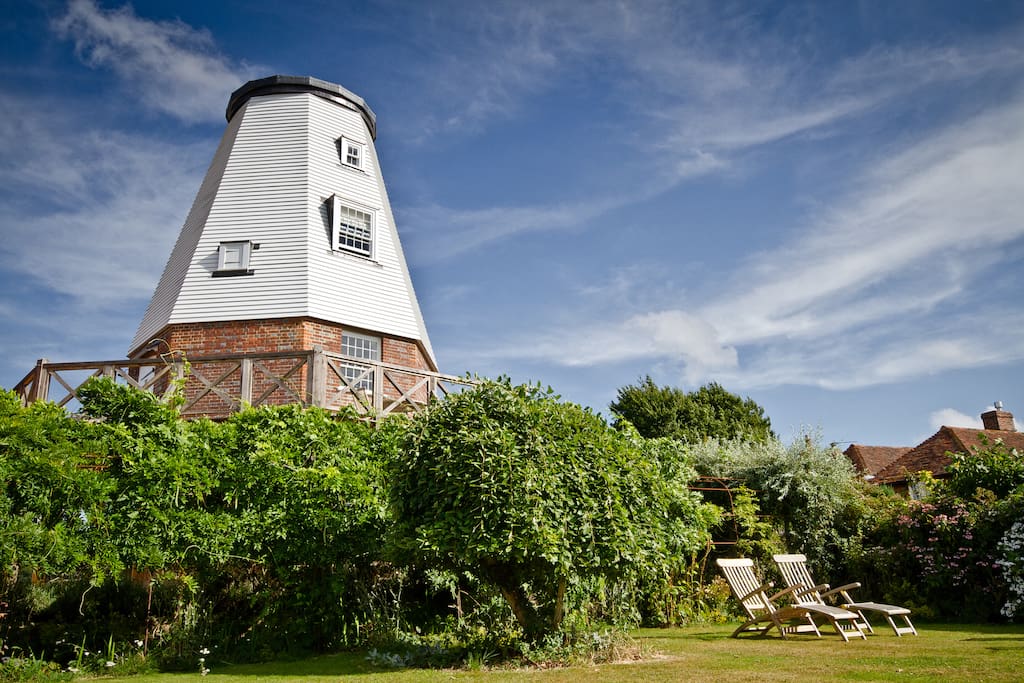 OLD SMOCK WINDMILL – ₹17236+
Benenden, United Kingdom
This unique rental, popular with most top ten compilers, is a total splurge at that price. (And I have no clue where Benenden is!). But like all those reviews say, how often will you fall asleep under an ancient wooden mill wheel?
Go ahead. Create your own dream list. Do be sure to share any gems you unearth, here in your comments.
If you haven't signed up on Airbnb yet, use my referral link to get more than ₹1000 off on your first stay.

Disclaimer: This post was created in collaboration with Airbnb.